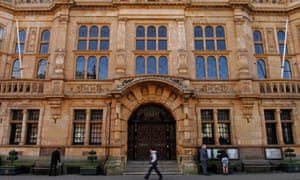 Absolutely UNBELIEVABLE. but nothing surprises me anymore with regards the SECRET FAMILY COURTS AND THEIR CORRUPTION.
But in this case Children were kept in Care on a section 20 order, where Parents are forced under duress to agree to and sign the section 20 order, placing their Children into Voluntary Care.
In these cases, children were kept in the care system for many years.
With regards to a section 20 order, Parents still hold full PR and could of gone and taken there children at any time.
Parents who have signed a section 20 order, are not entitled to any legal aid what so ever.
If they had of gone to take them away at any time, the LA would of possibly taken action by going for an Emergency Protection order, which means that Public funded Legal Aid would of been granted to the Parents, thus they could of got legal representation.or if they had known the date and time of the LA, going to a Magistrate, they could of instructed a Solicitor to try and block the order from being granted in the first place.
When an Emergency Protection order is granted the Parents have a right to try and get the order discharged within 72 hours.
Also in these cases it looks like the LA possibly did not even consider using the Kincare Clause by placing Children with an immediate family member, such as Grandparents, Aunties and Uncles.
Non means tested Legal Aid can be made available for family members wanting to take on this role as a part of Public Law Care Proceedings.
In the cases it looks like the LA have held these children illegally, one boy for many years, if the Parents had no finances to take the case Court ,they could of gone to the Foster carers to take the children home because section 20 is an order where Parents place their Children into care voluntary.
A section 20 order is usually a stop gap for investigations and assessments to take placed, then decisions are made to either return the Children to their Parents, or instigate Care Proceedings, at this time the Parents are entitled to non means tested Public Funded Legal Aid.
The Judge states in these cases the Parents have had their Human Rights breached.
One of the boys was kept on a section 20 order from being born to the age of 9..
Mr Justice Keehan revealed the case in a damning family court judgment that accused Herefordshire county council of "dreadful failures" for keeping 14 children in care for "wholly inappropriate" periods of time without court approval.
Sir James Munby, the president of the high court's family division, said of the abuse and misuse of section 20: "It is wrong and is a denial of the fundamental rights of both the parent and the child. It will no longer be tolerated and it must stop. Judges will and must be alert to the problem and be proactive in putting an end to it..
The LA in this case did not want their name disclosed because it could prevent the recruiting of new Social Workers, and the retention of others.
IN MANY OF MY BLOGS I HAVE STATED TO PARENTS DO NOT AGREE TO SIGNING A SECTION 20 ORDER OUT OF DURESS VIA THE SOCIAL WORKER, as it will delay Legal Aid from being granted, and the Social Services could keep the Children on this order for a good few weeks.AND IN THIS CASE FOR MANY MANY YEARS.
Legal Aid can be applied for when an Emergency Protection Order has been granted to the LA, or at the time when the Parents receive a Pre Proceedings letter, this letter needs to be taken to a Children's Panel accredited Solicitor.
2 Solicitors will be required one for each Parent, after the Pre Proceedings letter has been sent to the Parents then there is a Proceedings meeting to decide what action is to be taken.